Concert photos from Oostendem Belgium
Here are several concert photos from the concert tonight in Belgium. Expect more soon from our correspondent Chrissy soon!
Blog Disclaimer
Please remember that thoughts expressed here on the BSBFangirls.com blog are those of the post's author alone. The thoughts may not belong to that of every blog author or site owners.
Merch of the Moment
BSB Army: Millions Strong Hoodie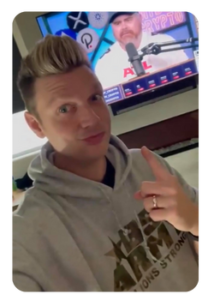 Yep, Nick got his hoodie from us! Now you can have one! It's available in grey, black, or white and your pick of color of vinyl that you would like on the shirt. Visit our Just A Fangirl, Inc. Etsy store today!